It has been a while since my last post, so excuse any grammatical errors and/or mistakes, I'm a little rusty. Half-way through 2021 and we're still being restricted by Boris and Co. but that conversation is for another time. Today I'm sharing some names that are dominating my playlists and music library.
This post is dedicated to all the fine, beautiful, talented and creative women in R'n'B today. Blessing us with 808's and harmonizing back vocals…
So without further ado,
Jaz Karis
This woman is TALENTED, and it feels good to be able to say that she's English too. Born and raised in South London, Jaz is a BRIT School alumni and has an amazing voice that transcends her age. and makes it easy for her to make music under the Soul, Hip/Hop, Jazz and R'N'B genres.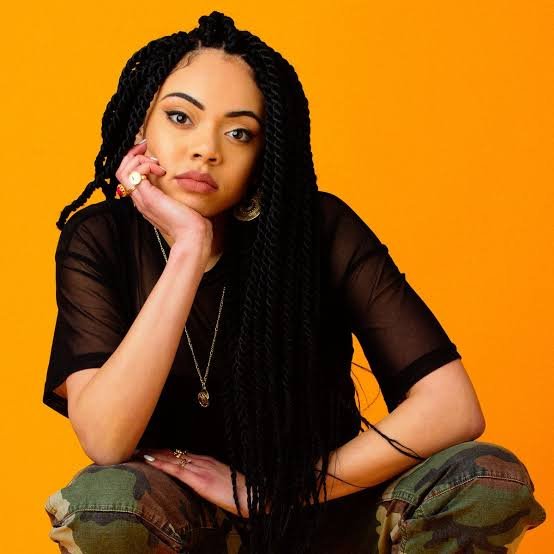 2. Joyce Wrice
You guys already know of my infatuation with Joyce Wrice, so I wont dwell on it. But she had to be part of this list. Especially after how good her debut album "Overgrown" was.
3. Jazmine Sullivan
Jasmine has been around for a while and her experience should see her be much more popular than she currently, but for whatever reason she isn't. That takes nothing away from the set of lungs on this woman… wowzers! Jasmine has vocal chords that could rival any other female singer alive right now. Her current work only confirms it.
4. Loony
Real name Kira Huszar, by mere appearance, you wouldn't think LOONY should be on this list, but that all changes when she opens her mouth. Her tone, pitch and delivery of voice was made for R'N'B, she reminds me of Joss Stone because her voice and the musky, somewhat raspy nature of it just doesn't match her face, ha.
5. H.E.R.
I mean, who DOESN'T have H.E.R. sprinkled all over their music library? The woman is too slick with it, her years of experience in the industry shows and is her biggest strength. She simply knows how to make great music. Not only a great singer but also a multi-instrumentalist, what CAN'T Gabriella do?!
I've made a playlist especially for this, to share just an sample of what putting me on aux duties would sound like. Check it out here: Rhythm and Beauty (Apple Music users only… sorry!)
– Dez